Car & Van Transport Services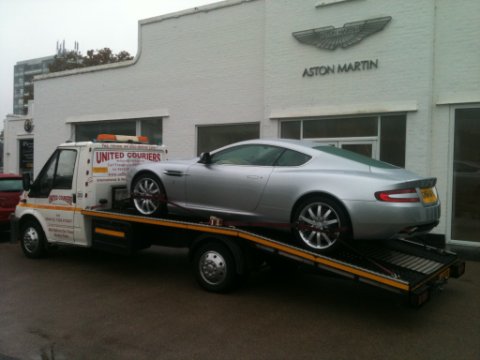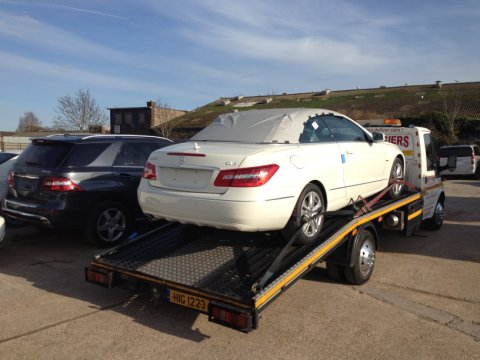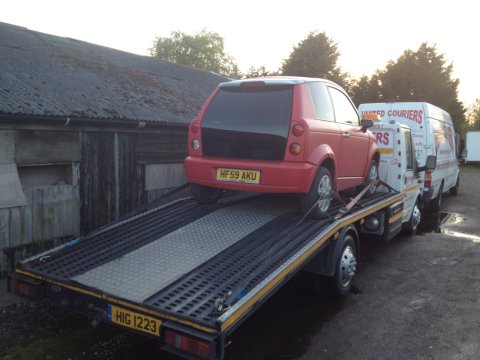 Email: info@ucvts.co.uk 24 Hour Freephone 0800 015 4451
United Couriers Car & Van Transport Service offer car & van collection and delivery service with nationwide coverage. New, used, classic, super and race transporter service. Worldwide road & race car & van shipping arranged.

United Couriers Car & Van Transport Service specialise in transporting cars, 4x4s & vans with particular emphasis on fleet delivery to end users with full handovers although private customers are equally welcome! We can organise the collection and delivery of your vehicles throughout the United Kingdom & Europe.

We only transport either one or two vehicles at a time, and use the most up to date equipment purpose built for the job. The vehicle's bespoke design enables us to cope with virtually any type of vehicle including specialist sports cars that have the minimum of ground clearance.

We have successfully transported many millions of pounds worth of vehicles for a broad range of customers including franchised main dealerships, private customers, motorsport teams & media production companies. Our existing clients keep coming back because of the high standards of care we show to them, their customers and the vehicles they trust us with.

Whilst your vehicle is in our possession, it is fully insured at all times. Our insurer is Norwich Union. A copy of our insurance certificate is available for your inspection upon request. As you would expect, our policy also provides public liability cover.

Vehicles are checked upon collection and where appropriate, a damage/shortages report is completed. When the vehicles are delivered, paperwork is signed to confirm safe receipt. Immediately following handover, you will receive telephone confirmation of delivery.

If the delivery is to an end-user, we can happily demonstrate the vehicle and its controls to your customer and can assist in the completion of any paperwork where necessary, all at no extra cost!

Finally, we understand that punctuality is very important. We are equipped with TrafficTV & satellite navigation. Whilst we can never promise to always avoid all the problems on the ever congested roads, we have the ability & equipment to avoid or navigate round most of them. We always aim to arrive on schedule.

United Couriers Car & Van Transport Service Includes:-

Auction collection and delivery
Bodyshop collection and delivery
Classic car transport
Customer collection & delivery
Dealership transfers
Ebay Car & Van Purchases
Film, television & photographic shoot vehicle transport
Fleet services
Imported vehicle collection & delivery from UK ports
Lease delivery & collection
Owners Club transfers to & from shows
Race & rally car transport
Track day transport

Prices start from just £40 plus VAT, are based on mileage and agreed prior to movement.