Pooch & Paws Pet Travel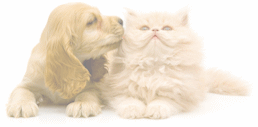 Email: info@poochandpaws.co.uk 24 Hour Freephone 0800 015 4451
Travelling with Pooch & Paws Travel
Pooch & Paws Travel has a choice of vehicles for animal road travel. Most journeys by road are usually completed in our Transit van, which is fitted out and detailed below. Also in the fleet is an air-conditioned Kangoo Van which is principally used for airport collections and deliveries — this van is fitted with cages and travel units. We also have estate cars and people carriers.
All of the above are used around the UK, for airport deliveries and collections, travel around the UK and part of Europe. Although we are animal transporters, we can, in the UK, take owners on some journeys as handlers.
This document is to inform and provide information to enable the reader to have an overview of our policy on managing animals and what we can offer.
Once we accept an animal for travel we will ensure that appropriate provision is made for all of its needs.
Our couriers
All our couriers are trained animal handlers, all with general experience and some with specialist experience of a wide variety of animals. On long-distance journeys in Europe we always have two people accompanying the animals. Within the UK, it is normal to have one driver/handler.
Communication with our couriers
While we are on the road we like you to keep in touch with us, so feel free to ring. We are always pleased to hear from you. You will be provided with our mobile numbers as well as our office number.
Our Transit van
Using our long and varied experience in transporting animals, we have developed a unique, customized animal transportation vehicle, which we believe offers the best option in terms of safety, comfort and animal wellbeing. This vehicle is used for our journeys across and around Europe and the UK.
Construction
The vehicle has an insulated outer skin which provides protection in both hot and cold weather. In addition it has a dual electric air ventilation system, an air conditioner and a heating system.
To ensure we can clean and disinfect the interior, our vehicle has been given a completely waterproof lining. There is no upholstery or carpet which might shelter parasites or disease. The vehicle's animal accommodation is also made of material that can be thoroughly cleaned and disinfected. We use disinfectants commonly found in veterinary hospitals and practices.
There is no separate driver cab so we are able to access and monitor our passengers at all times.
We have opted to use a van without windows for three reasons.
<![if !supportLists]> · <![endif]> We have found that animals that suffer from travel anxiety often do so because they can see out of the vehicle. By removing the disorientating sense of motion created by watching the world whiz past, we have found that even animals with a history of car sickness travel well.
<![if !supportLists]> · <![endif]> Security — where there are no windows, there can be no prying eyes.
<![if !supportLists]> · <![endif]> If your dogs and cats can't see any unfamiliar sights, they will feel less threatened. This eliminates a cause of potential stress.
Travel accommodation
Our unique animal accommodation allows us to offer a travel space that is appropriate for every animal we transport. We can provide suitable accommodation for any species or breed. We can provide shared accommodation for animals that are from the same family if that is more appropriate, even with an en suite when needed!
Each animal travel unit has solid white fibre glass walls and galvanised steel mesh doors. This ensures that each animal or family of animals has privacy, as the solid barrier means our passengers can't see each other. Not all animals get on, and some will not like being placed next to strangers without the ability to move away. Our design even allows for family groups that cannot share a space having adjacent accommodation. (We have been asked on more than one occasion for cats and dogs from one family to be in sight of one another!)
We suggest you provide us with your cats and dogs own soft bed or bedding. It is beneficial if they can travel with bedding which has familiar smells to reassure and comfort them.
In the case of very small travelling animals, we carry a large range of appropriate travelling boxes. We are able to accommodate small mammals, birds, reptiles. We can also provide special heating when required.
Feeding
We follow owners' instructions for feeding and general care. If we believe it will make a difference in our management of your animals, we will discuss any changes with you. You know your animals' likes and dislikes better than we do, we just borrow them for a day or so!
We carry standard dry and wet foods but are happy to take any specialised health or diet foods you provide for your pets. We sometimes find passengers (cats especially) can go off dry food. In these instances we try to tantalise the taste buds with wet food or even tinned tuna or pilchards.
We provide disposable feeding bowls and each accommodation unit has water constantly available. You will not need to provide us with bowls.
Unless asked to do otherwise, we feed animals their main meal in the evening when travelling has finished for the day. We find most animals are reluctant to eat while we are on the move and also believe that they sleep better on a full stomach.
Medication
We are trained and experienced in administering medication to animals including injections.
Sedation
Many owners believe that their animals can travel only if they are sedated. For road travel it is our experience that most animals will settle. Nothing works like a little TLC, talking and reassurance. If you think your animal needs some help to relax, talk to your vet about homeopathic remedies, or ask us as we have a list of tried and tested remedies that past clients have recommended to us. We are happy to pass on their experiences.
Cat litter trays
We provide each cat unit with a litter tray and change the litter regularly.
Walking dogs
We walk dogs regularly, giving them a leg stretch and an opportunity to go to the toilet. Handlers walk dogs singly. Our van has a double entry system and all dogs are placed on leads in a secure and safe manner. We fix leads to dogs before opening doors. We carry our own leads and use these as well as dogs' own leads.
Travel regulations
We are registered with DEFRA in the UK as an approved transporters and hauliers. We abide by EU and UK regulations on appropriate travelling times. It is illegal to exceed the laid-down journey times or ignore laid-down rest times. We keep appropriate records and these as well as our vehicle are available for inspection by DEFRA at any time.
Insurance
We carry full liability insurance. All animals that we carry are insured up to a value of £1,000.000. We are not liable for death due to natural causes. For health or accident insurance please contact your own insurance company.
During the journey
Our day is punctuated with rest stops. We use this time to ensure that all the animals in our care can drink, have a snack if it is required; we check bedding; and dogs get a walk. It can be quite a sociable time on a long journey! We take our breaks around the van, and share this time with the animals we have in transit.
Journey length
Many of our passengers' journeys last more than a day, so we offer secure overnight provision for the animals that remain in their travel units. Apart from kittens, puppies and animals with special requirements, we believe the best place for animals overnight is their travel accommodation. We will take dogs into our rooms at night if we believe an animal would benefit from being given that extra bit of TLC or if our clients specifically request this.
The travel units that we provide are comfortable. It is an environment that they get to know and feel secure in. It smells of them, has their bedding and their personal items such as toys in it. We 'see them to bed' last thing at night, having given dogs a last walk, a biscuit treat, checked all water bowls and bedding, and then they see us again, early in the morning. It is a calm and restful atmosphere involving no changes of environment, no going into strange buildings, having to get along with other animals in hotel rooms and so on. Most animals are happier left to sleep in their own beds.
We are careful to ensure that our parking is safe, either in a secure hotel car park, with locked gates and security cameras, or in a garage. The hotels we use are pet friendly — many of them we visit regularly and so we are well known to staff.
Quarantine
We are able to assist you with the arrangements you may need to make for your pets to go into quarantine if this is the option you choose. Ask us for advice.
Travel documents
Health record cards, pet passports and DEFRA / CITES documents
Cats and dogs travelling around the UK should be fully vaccinated if they are at an age where this is appropriate. All animals travelling around the EU should have all their appropriate documents if travelling between member states. These documents, together with their health record cards, should remain with them at all times. (See our website for more about Pet Passports in the case of dogs and cats, and for other animals, see the links to DEFRA on our website if you are unsure about this). In any case, if you are unsure please check with us so we can direct or inform you.
We will do our best to advise you, check your documents with you, and help you to find solutions to problems. We have had many years of experience.
When we collect your pet / animal
It is tempting to pack a suitcase of goodies, toys, and all manner of comforts for their travel. In actual fact all that we need is a comfy soft bed, perhaps something that smells of home — a T shirt or sweater.
We prefer to leave rigid beds behind, as we believe that there is a risk of injury if they are used inside the travel units, and we don't have room for them elsewhere in our vans.
Dogs should have their lead, and a collar that fits properly.
If you provide us with specially cooked food, that's good, and special treats go down well also. Perhaps a special comfort toy too. We provide disposable feeding bowls and each unit has its own water supply.


Transporter Authorisation Reference No. UK/CHEL/00034993